Name: Terry

Position: Production Manager/Lighting Director

Hometown: Carthage, MO

Years in the Music Business: 19

What Other Artist Have You Worked For?
Joplin Memorial Hall from 1980-1994 doing concerts. I worked in Branson, MO for 5 years also. I worked for "The Mitchell Group" out of Nashville doing concert and conventions for the last 6 years.

Who Are Your Musical Influences?
Merle Haggard, Willie Nelson, Ted Nugent, Shooting Star

Quote?
" Don't ask someone to do something for you that you would not do yourself. "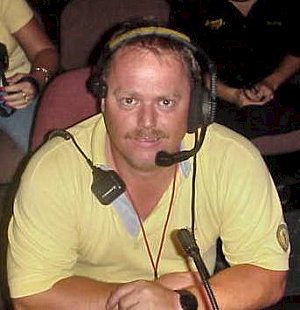 Courtesy of Official Aaron Tippin Website